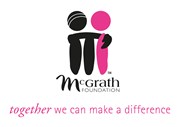 Melissa Cunningham

Expires
Friday, 20 September 2013
Every Stroke Counts
Hello,



Thanks for visiting our fundraising page!

We are holding a 1 hour relay swim event "Every Stroke Counts" on Friday 26th October. Groups of up to 10 swimmers will compete in a 1 hour relay event to see which team can swim the most laps in 1 hour.

Swimmers taking part are asking friends and family to donate funds in their honor with 100% of everything raised going to the McGrath Foundation.

As we have many swimmers joining us please make sure you mention the swimmer you are supporting with your contribution.
Every dollar makes a difference and your donation will help the McGrath Foundation place McGrath Breast Care Nurses in communities right across Australia, and to increase breast awareness in young Australian women. To date, they have placed 74 Breast Care Nurses across Australia, who together have helped support over 12,000 families experiencing breast cancer.
100% of all donations will be donated to the McGrath Foundation and you will automatically receive a tax-deductible via email.
As they say at the McGrath Foundation, together, we can make a difference!
Thank you for your support!
Melissa Cunningham
Event Organizer and McGrath Foundation Friend

McGrath Foundation
The McGrath Foundation raises money to place breast care nurses in communities across Australia and to increase breast awareness in young people, particularly young women.

Meet McGrath Breast Care Nurse Donna Cook
See the difference a McGrath Breast Care Nurse makes in the lives of families experiencing breast cancer.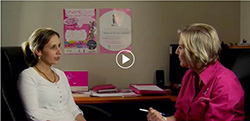 To find out more about how you can help make a difference, please visit www.mcgrathfoundation.com.au
FUNDOMETER
Target
$6,500
Raised So Far
$6,970
Biggest Supporters:
Adrian Roberts: $370.00
Hang Tuyet Vuong: $300.00